Memory Loss
-Krista Latham
suggests
we forget the debacle in Utah. I completely agree. But it is always nice to see Memo again, even if he is helping to defeat the Pistons. Such fond Memo-ries. (Lame, I know, but I can't help myself when it comes to Okur.) He's lovable. This all being said, here's some other things for you to forget once you read them.
-AK47 tore us up. He's probably the best basketball player who looks remarkably like Ivan Drago.
-Carlos Boozer needs to save austistic puppies at this point to redeem himself karma wise.
Now that we've forgotten everything above, let's look back at the big picture. 15-3 after 18 games is pretty damn good. (I realize I have probably said this after every loss, and I will continue to say it after losses. So long as they continue to come at the current rate.) I also realize the West isn't what it used to be, but travelling to the opposite coast this often early in the year is really tough. It could have been disasterous if the Pistons did not come out o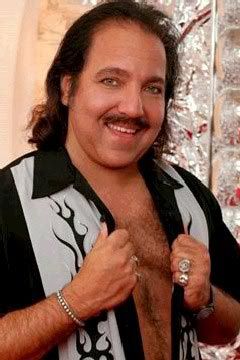 f this looking strong. We all are firm believers in Flip Saunders at this point, and that was the question mark coming into this season. (Besides Darko, man has he regressed since showing Mutumbo up.)
We should also note the state of the three teams who were supposed to be better than our beloved Stones this year. The Pacers best player (Yes, Ron Artest is their best player.) wants out. The Pacers appear like their going to acquiesce to his request. There is no way their team gets better talent wise, even Peja is a definite drop off. And as we've seen from the Iggles, losing the distraction doesn't make up for losing the talent.
The Heat pulled a Lakers circa 2003 in the offseason, aquiring older talent that doesn't fit the teams needs for role players. Now Pornstache Stan is gone. (Stan Van Gundy is even a pretty good porn name.) I don't know if Pat Riley is the answer for this teams troubles though. Either way, this team is not as dominant as they were expected to be.
The Spurs are still very good. They will continue to be very good. They're one of the best run franchises in all of sports. They did lose to the Hawks, though. (Which I actually had to double check.) Christmas day might just be one game, but it will be interesting to see. (Also, ABC realizes that no one cares about Shaq and Kobe anymore, right? I mean, we know Shaq's not going to coldcock him, is Miami-LA really still a Christmas day matchup?) I want to see how the Flip led Pistons stack up against Timmy and co.
(Side note: I think this is my best headline yet. Get it? Memory Loss? We
lost
to
Memo
, and we should forget it. Layers upon layers in that one.)